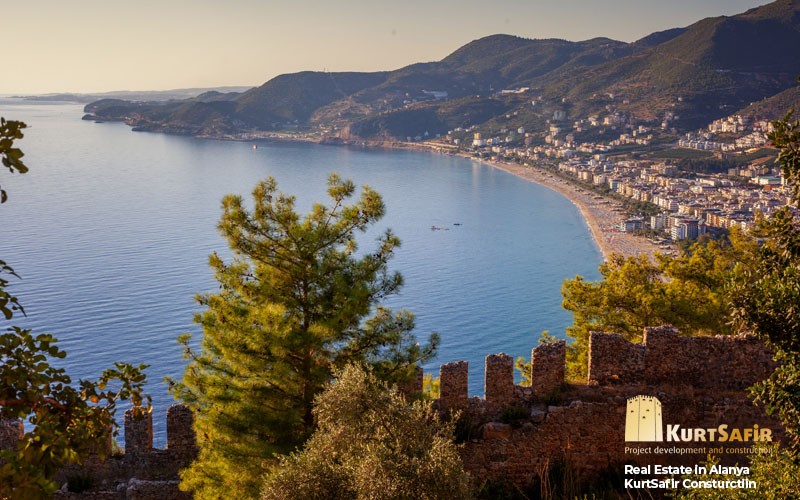 Real Estate in Alanya
Alanya, located in the beautiful province of Antalya, Turkey, is known for its stunning Mediterranean coastline, beautiful beaches, rich history, and vibrant culture. Over the past few years, the city has also become a hot spot for real estate investment, with an increasing number of investors and buyers flocking to the area.
One of the most reputable real estate companies in Alanya is Kurt Safir Real Estate, a company that has been providing high-quality real estate services to its clients for over two decades. The company specializes in the sale and rental of luxurious apartments, villas, commercial properties, and land in the city.
Kurt Safir Real Estate is committed to offering personalized service to its clients, working closely with them to understand their unique needs and preferences. The company's team of experienced real estate professionals is dedicated to providing honest and transparent guidance to help clients make informed decisions.
Whether you're looking for a vacation home, a rental property, or a commercial investment, Kurt Safir Real Estate has a range of properties to suit your needs. The company's portfolio includes properties in some of the most sought-after locations in Alanya, including the city center, the coastline, and the surrounding countryside.
In addition to their property sales and rental services, Kurt Safir Real Estate also offers a range of after-sales services, including legal assistance, property management, and maintenance services, to ensure that their clients' investments are well looked after.
Investing in real estate in Alanya with Kurt Safir Real Estate is a smart decision for anyone looking to enjoy the city's beauty and charm while also making a sound investment. With a reputation for excellence and a commitment to customer satisfaction, Kurt Safir Real Estate is the ideal partner for anyone looking to invest in the real estate market in Alanya. Contact them today to learn more about their available properties and how they can help you achieve your investment goals.