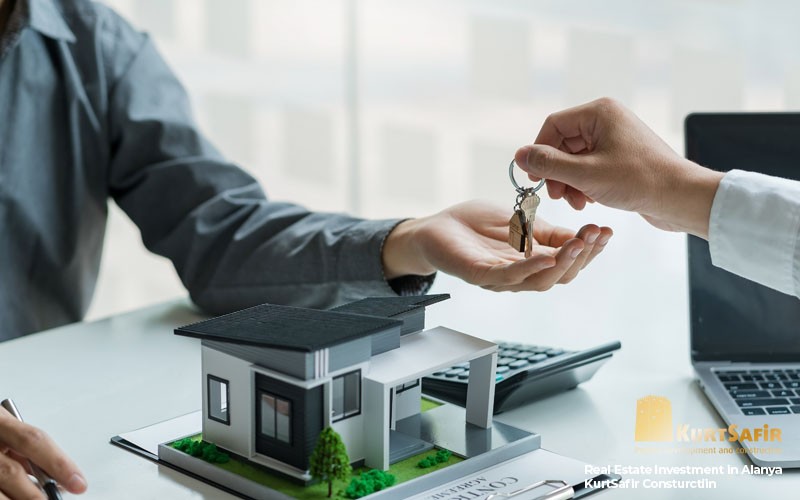 Real estate company in Alanya
Kurt Safir is a well-established real estate company located in the beautiful coastal town of Alanya, Turkey. With years of experience in the local real estate market, the company has gained a reputation for providing excellent service and a wide range of properties to suit every budget and lifestyle. Whether you are looking for a holiday home, a retirement property, or an investment opportunity, Kurt Safir has something for everyone.
One of the key strengths of Kurt Safir is their deep knowledge of the local market. They have a team of expert real estate agents who are intimately familiar with the Alanya area and its property market. This allows them to offer sound advice and recommendations to their clients, whether they are looking to buy or sell a property. They also have a comprehensive database of properties in the area, giving their clients access to a wide range of options to choose from.
When it comes to buying a property, Kurt Safir takes a client-centric approach. They understand that each client has unique needs and requirements, and they work closely with them to identify their preferences and find the perfect property. They also provide assistance with legal and financial matters, helping their clients navigate the complex process of buying a property in Turkey.
For those looking to sell a property, Kurt Safir offers a range of services designed to help sellers get the best possible price for their property. They start by conducting a thorough market analysis to determine the value of the property and identify potential buyers. They then develop a customized marketing plan, using a variety of channels to reach potential buyers and generate interest in the property. Throughout the process, they keep their clients informed and provide regular updates on progress.
Kurt Safir also offers property management services, designed to take the hassle out of owning a property in Alanya. They offer a range of services, including cleaning, maintenance, and rental management, allowing owners to enjoy their property without having to worry about the day-to-day responsibilities of ownership.
In addition to their real estate services, Kurt Safir also offers a range of other services to make life easier for their clients. They can assist with residency and citizenship applications, as well as providing assistance with banking, insurance, and other financial matters. They can also provide advice and recommendations on local schools, healthcare facilities, and other amenities.
Overall, Kurt Safir is a trusted and reputable real estate company in Alanya, with a strong focus on customer service and satisfaction. They offer a wide range of services to meet the needs of their clients, and their expert team of agents is dedicated to providing the best possible service and advice. Whether you are looking to buy, sell, or manage a property in Alanya, Kurt Safir is an excellent choice.