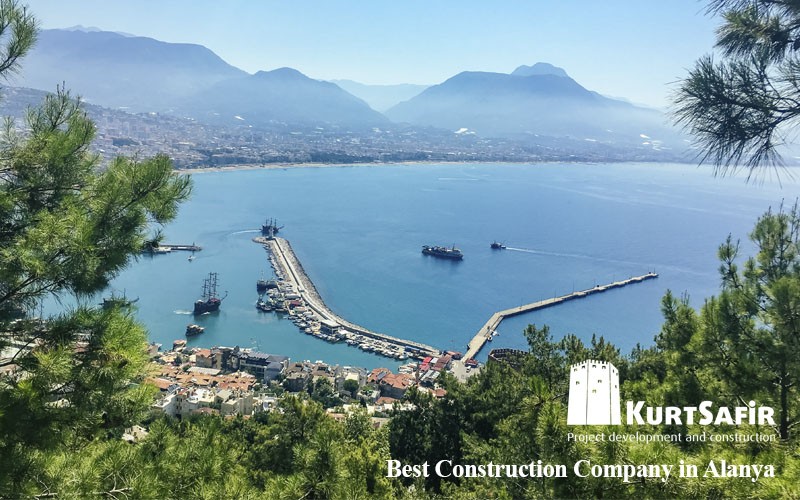 Best Construction Company in Alanya Kurt Safir Construction
Kurt ƒSafir Construction: Building a Better Future
Kurt Safir Construction is a leading construction company based in Turkey, known for its commitment to quality, safety, and innovation. With over two decades of experience, the company has established itself as a trusted partner for a wide range of construction projects, from residential buildings to commercial complexes and industrial facilities.
At Kurt Safir Construction, we believe that every project is unique, and we strive to deliver tailor-made solutions that meet the specific needs and expectations of our clients. Whether it's a small renovation or a large-scale construction project, we approach every job with the same level of dedication and attention to detail, ensuring that our clients get the best possible outcome.
Our team of experienced professionals includes architects, engineers, project managers, and skilled workers who work together to deliver projects that are not only structurally sound but also aesthetically pleasing and functional. We use the latest construction techniques and technologies, including sustainable materials and energy-efficient systems, to create buildings that are not only beautiful but also environmentally friendly and cost-effective.
Our Services
Kurt Safir Construction offers a wide range of construction services, including:
Design and Planning: We work closely with our clients to understand their needs and develop a custom design that meets their requirements and budget.
Construction Management: Our team of project managers ensures that every project is completed on time and within budget, while also ensuring the highest standards of quality and safety.
General Construction: We have extensive experience in all aspects of construction, from site preparation and excavation to finishing and interior design.
Renovations and Remodeling: Whether it's a small renovation or a complete remodel, we can help you transform your space into something beautiful and functional.
Why Choose Top Construction Company in Alanya Kurt Safir Construction?
Choosing the right construction company is crucial to the success of your project, and we believe that Kurt Safir Construction is the best choice for your construction needs. Here are some reasons why:
Experience: With over +37 years of experience, we have the expertise and knowledge to handle any project, no matter how complex or challenging.
Quality: We are committed to delivering the highest standards of quality, ensuring that every project we undertake is completed to the satisfaction of our clients.
Safety: We prioritize safety on every job site, ensuring that our workers and clients are protected at all times.
Innovation: We are always looking for new and innovative ways to improve our construction processes, using the latest technologies and materials to create buildings that are both beautiful and functional.
Contact Us Today
If you're looking for a reliable and experienced construction company in Turkey, look no further than Kurt Safir Construction. Contact us today to learn more about our services and how we can help you build a better future.
Related posts:
Alanya, a resort town on Turkey's central Mediterranean coast (also known as the Turkish Riviera), offers a range of unique experiences and amenities that make it a popular choice for both foreigners and locals.
Alanya, a hidden gem nestled on the Turkish Riviera, offers a harmonious blend of natural beauty, rich history, modern amenities, and a vibrant community