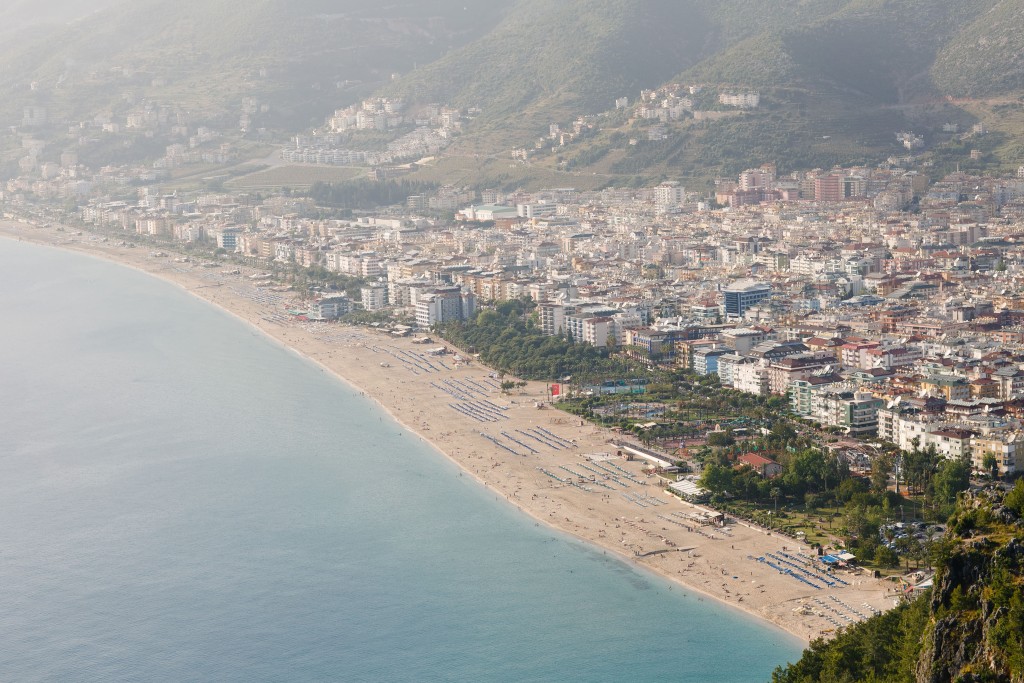 Alanya Cleopatra Beach Guide: Your Ultimate Escape to Sun and History
Welcome to Alanya Cleopatra Beach, a paradise on Turkey's Mediterranean coast where history meets the sparkling waters of the sea. This comprehensive guide will take you through everything you need to know to make the most of your visit to this enchanting destination.
1. Getting to Alanya Cleopatra Beach:
Alanya is well-connected by air, road, and sea. The nearest airport is Gazipaşa-Alanya Airport, located approximately 45 minutes away from the city center. Antalya Airport, about 2 hours from Alanya, is another major option with more international flights. From both airports, you can easily reach Alanya by shuttle services, taxis, or rental cars.
2. Best Time to Visit:
Alanya enjoys a Mediterranean climate, characterized by hot, dry summers and mild winters. The best time to visit Cleopatra Beach is during the late spring and early autumn months, from April to October. During this period, the weather is pleasantly warm, and the sea is ideal for swimming and water activities.
3. Accommodation Options:
Alanya offers a wide range of accommodation options to suit various budgets and preferences. You can choose from luxury beachfront resorts, boutique hotels, all-inclusive accommodations, and cozy guesthouses. Many hotels in Alanya provide stunning views of the sea, making your stay even more memorable.
4. Exploring Cleopatra Beach:
Cleopatra Beach is the main attraction in Alanya, and for good reason. The soft, golden sand and shallow waters make it a safe and family-friendly beach. You can spend your days sunbathing, swimming, or simply relaxing under the sun. Don't forget to take a dip in the crystal-clear waters, and if you're lucky, you might spot some colorful fish while snorkeling.
5. Water Sports and Activities:
For adventure seekers, Cleopatra Beach offers a plethora of water sports and activities. Jet skiing, parasailing, paddleboarding, and banana boat rides are just a few of the exciting options available. Water sports centers along the beach provide equipment rental and professional instructors to ensure a safe and enjoyable experience.
6. Discovering Alanya Castle:
Make sure to set aside some time to explore Alanya Castle, a historical gem overlooking Cleopatra Beach. This ancient fortress dates back to the 13th century and offers panoramic views of the town and coastline. Walk through the castle's ancient walls, towers, and dungeons, and immerse yourself in the rich history of the region.
7. Local Cuisine:
Alanya's culinary scene is a treat for food lovers. Sample the delicious Turkish cuisine at beachside restaurants and traditional eateries. Don't miss out on trying local specialties such as kebabs, mezes, and baklava. For seafood enthusiasts, the coastal location ensures that the freshest catches are available.
8. Nightlife and Entertainment:
As the sun sets, Alanya comes alive with a vibrant nightlife. Stroll along the promenade, where you'll find numerous bars and clubs offering live music and dancing. If you prefer a more laid-back evening, beachfront cafes and lounges provide the perfect ambiance for enjoying the sea breeze and the sound of the waves.
9. Nearby Attractions:
Alanya serves as an excellent base for exploring other nearby attractions. Visit the Damlataş Cave, known for its therapeutic microclimate and impressive stalactites. The Dim River and Dim Cave are also worth a visit, offering a refreshing experience amidst nature's wonders.
10. Safety and Travel Tips:
While Alanya is generally a safe destination, it's always wise to take precautions. Remember to stay hydrated during hot summer days, wear sunscreen, and protect yourself from the sun. When engaging in water sports, follow safety guidelines and use proper equipment. Additionally, be mindful of local customs and traditions to show respect to the local culture.
Alanya Cleopatra Beach offers a delightful mix of sun, sea, history, and adventure, promising an unforgettable experience for every traveler. Whether you seek relaxation on the sandy shores or a thrilling escape in the azure waters, this Turkish gem will leave you with cherished memories that will last a lifetime. So pack your bags and get ready for an ultimate escape to Alanya Cleopatra Beach!