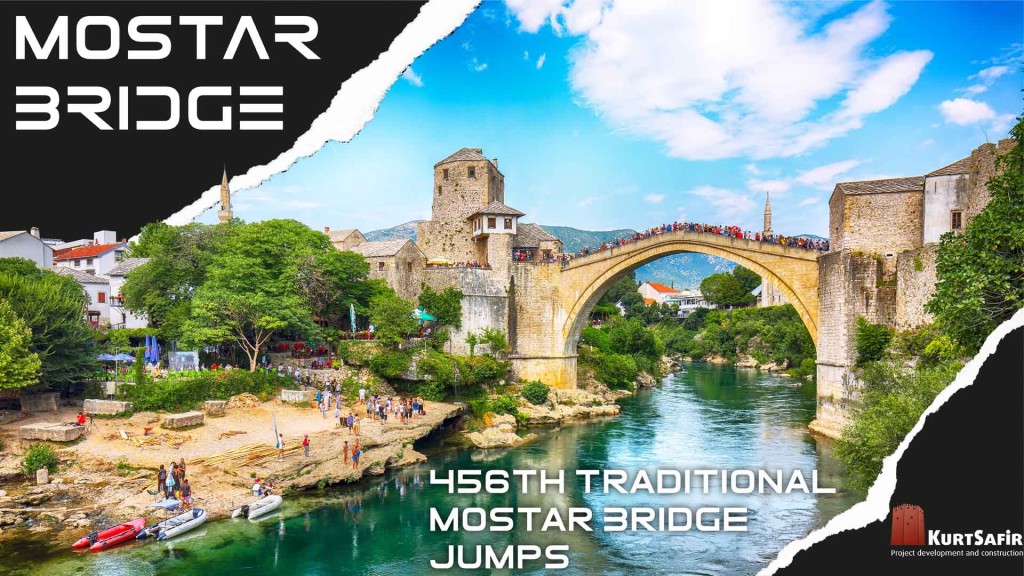 456th Traditional Mostar Bridge Jumps Held in Bosnia and Herzegovina
Traditional Mostar Bridge Jumps, which was held for the 456th time this year, were held in the city of Mostar in the south of Bosnia and Herzegovina. 31 athletes from the Western Balkans, participating in the jumping races held on the historical Mostar Bridge, immersed themselves in the waters of the Neretva River.
Evald Krnic came first in the "overhead" category of traditional jumps that have been going on for centuries in Mostar. Dino Bajric took the second place and Dragan Milnovic took the third place in the same category. In the "steep jump" category, Igor Kazic was the first, Adis Halilovic was the second, and Emel Tiro was the third.  

 456 YEARS OF TRADITION, ALSO MENTIONED IN THE TRAVELNAME    
 
Athletes from Bosnia and Herzegovina, Slovenia, Serbia, Croatia, Kosovo, North Macedonia, Montenegro and other countries participate in the races that have been held on the Mostar Bridge since it was built in 1566 by Mimar Hayrettin, a student of Mimar Sinan.
Known as the "spirit" of the city of Mostar, the historic bridge was the victim of one of the most brutal attacks of the war in Bosnia and Herzegovina on May 9, 1993. The Mostar Bridge, which has been a symbol of tolerance and cultural diversity in Bosnia and Herzegovina for centuries, could not withstand the tank shots of the Croatian troops and was buried in the waters of the Neretva River on November 9, but the people of Mostar continued the traditional bridge jumping feast despite the collapse of the bridge and the war conditions. (aa)                  
Don't forget to check out our new project, inspired by the historical Mostar bridge...